Looking for the perfect taekwondo gift for the martial artist in your life?
Finding the perfect taekwondo gift for your loved ones can be hard!
We know your time is precious. So we've scoured the Internet for the best quality and value we can find.
And because we are a taekwondo family...
... we know what martial artists love!
Martial Art Movies
Martial art movies are always a great choice.
For most men Kill Bill is a great option - it's Neil's absolute favorite.
Or if you're looking for something more classic there's Crouching Tiger, Hidden Dragon or the Seven Samuri.
Need more help to make a choice? Head here for our reviews of the best martial arts DVDs of all time.
And we review more martial art movies here.
Authentic Custom Wall Scrolls
Are you looking for a unique taekwondo gift?
We've tracked down a company in China who make authentic custom wall scrolls.
These scrolls are not printed by a machine but carefully hand-crafted by skilled Chinese calligraphers.
Because the pieces are made to your exact order you'll need to allow a few weeks for delivery.
There's some great taekwondo related options on the site.
Head to Oriental Outpost to customise your taekwondo scroll.
Taekwondo Belts and Belt Racks
Would your loved one like to show off their achievements?
Or maybe you're sick of untidy belts hanging round your kid's room?
Here's a couple of taekwondo belt display racks we like.
You can also get custom taekwondo belts embroidered with the players name and rank.
Taekwondo Gear Bags
We've put together a great selection of the best martial art gear bags we can find on the market.
Head here for advice on choosing the perfect taekwondo gear bag for you.
We also include a free check list to help you pack for sparring tournaments.
Taekwondo T-shirts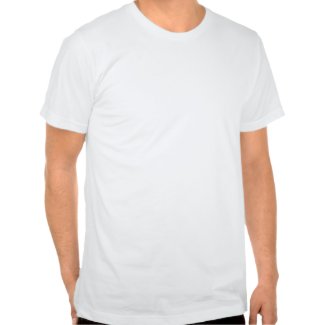 Taekwondo t shirts are ever popular.
So we're delighted to bring you a fantastic range of great t-shirt designs.
There's styles and sizes for men, women and children in a huge range of colors.
Find your perfect taekwondo t shirt here.
Taekwondo Sweat Shirts and Hoodies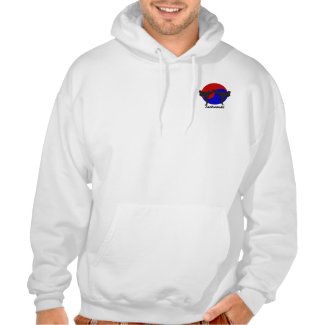 Sweatshirts or hoodies are perfect for keeping your muscles warm after training.
Again we offer a great range of the most popular taekwondo designs.
Head here for our extensive range of taekwondo sweatshirts.
Taekwondo Posters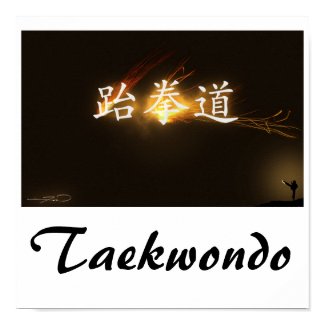 How about this for stunning design?
This gorgeous poster spells out taekwondo in traditional Korean characters.
It's available framed or unframed and in a huge range of sizes.
It would make a great taekwondo gift.
Head here to find your perfect taekwondo poster.
Martial Art Books
For martial art books we've stayed away from the 'how to' guides because these are very difficult to choose for someone else.
Instead we tell you about our favorite martial art books.
They are more about the 'Do' or 'Way' of the arts than how to do individual moves.
Head here to find the perfect martial art book.
go from your perfect taekwondo gift to taekwondo-information.org home
helping you grow through martial arts